Sedation Dentistry - COLORADO SPRINGS, CO
Relax! You Won't Feel a Thing
Sedation Dentistry - COLORADO SPRINGS, CO
Relax! You Won't Feel a Thing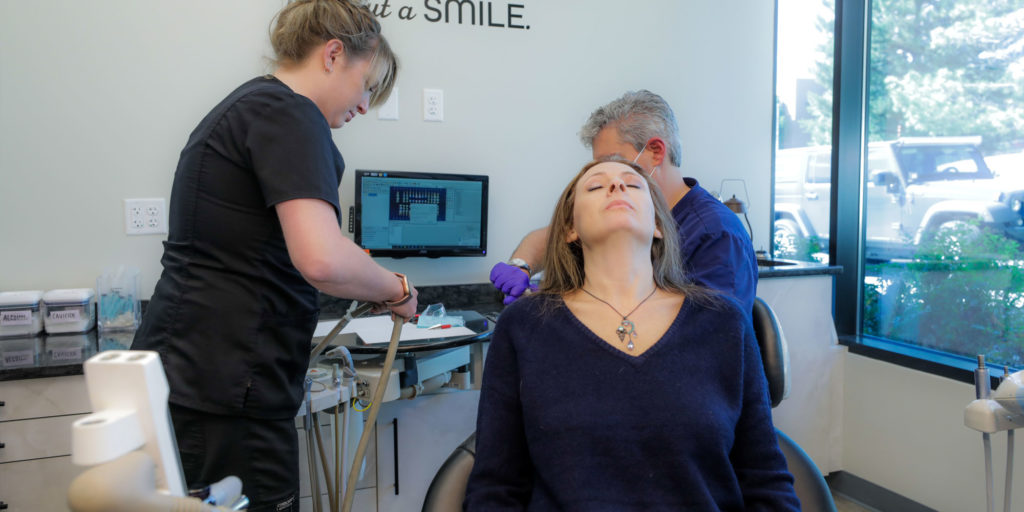 Needle-Free Sedation Dentistry
If it's been a while since you visited the dentist and you're looking for a relaxing experience, sedation may be the right solution for you. With conscious sedation, you can overcome dentist anxiety and feel greater confidence about your procedures. Not all dentists in Colorado Springs offer this luxury, but My Dental Company is proud to stand out.
What Is Sedation Dentistry?
This is a specialized form of dental care where the patient is gently sedated before treatment begins. At My Dental Company, we use oral sedation which is medication that will typically keep you awake, but make you drowsy enough to feel relaxed for the duration of your visit. As a result, we require you to bring someone with you to your appointment to drive you home. With conscious sedation dentistry in Colorado Springs, the patient is more comfortable and the procedure is slightly easier for the dentist, which makes the entire visit and healing process much faster.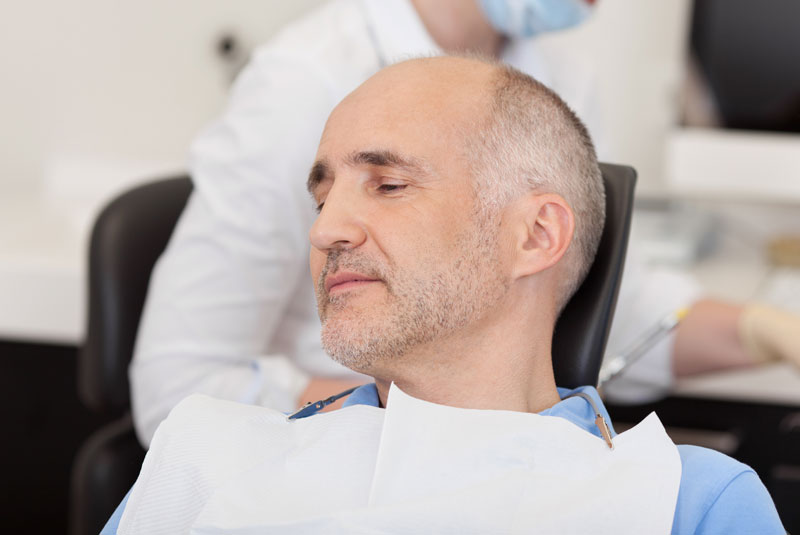 Truly Relaxing In The Dental Chair
Millions of people all around the United States avoid going to the dentist on a regular basis. Dental anxiety is one of the major reasons why. Patients worry about pain and discomfort, often due to a lower pain tolerance, gag reflex, or a negative experience they've had in the past. Luckily, we can combat that anxiety and make your visit stress-free.
Dr. Olson Did You Know a Dentist Can Help With Sleep Apnea and Snoring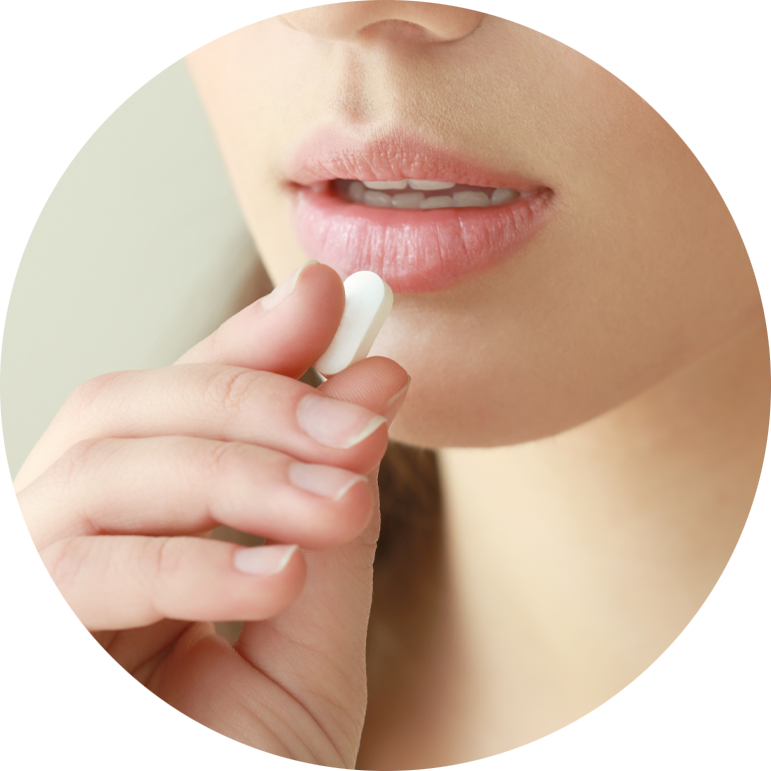 There are actually several different strategies for sedation that can be used based on your needs, but at My Dental Company, we use conscious sedation on our patients which involves taking a pill we have prescribed. We typically recommend one the night before your visit to calm your dental anxiety. Then, about an hour before the procedure you will also take medication to keep you relaxed and comfortable.
Most patients don't need to do anything to prepare for sedation, but it's a good idea to avoid alcohol and stimulants for 48 hours beforehand. With oral sedation, you will still be awake and responsive during the procedure, so that you are able to listen and respond to your dentist the entire time. Be prepared to have someone else drive you to and from the procedure, as you could still be drowsy and unable to drive when you're done.
There are many wonderful benefits of conscious sedation that make dental procedures much more relaxing and doable. It is certainly helpful to those with severe fear/anxiety about coming to the dentist, as well as for those with a low pain tolerance or bad gag reflex. Furthermore, it is beneficial if a patient wants to get a lot of dentistry done all at once to avoid multiple visits and discomfort, as well as guarantees faster healing time because the patient is more relaxed. Especially for procedures that are more intrusive, like removing wisdom teeth, sedation eliminates the anxiety of a painful and uncomfortable experience and ensures a pleasant one.
Dr. Olson Talks About, Have Dental Anxiety? These Options Can Help
Questions to Ask Yourself
The most important question to ask is whether you are more comfortable using safe, proven sedation methods instead of trying to "tough it out." Before deciding on sedation, it's a good idea to discuss your needs with Dr. Doug Olson so we can prepare the right approach for you.
To learn more about sedation dentistry in Colorado Springs, CO, call us today.
Dr. Olson Talks About, Have Dental Anxiety? These Options Can Help
We'll Keep You Comfortable
Phone Number:
(719) 527-2626
Address:
817 Village Center Drive, Ste 100
Colorado Springs, CO 80919
Monday | 7:00 am - 7:00 pm
Tuesday | 7:00 am - 7:00 pm
Wednesday | 7:00 am - 7:00 pm
Thursday | 7:00 am - 7:00 pm
Friday | 7:00 am - 7:00 pm
Saturday | 7:00 am - 2:30 pm
© 2023 All Rights Reserved