Meet The Dental Family – Colorado Springs, CO
Meet the Staff
Visit Us in Colorado Springs Today & Enjoy Our Complete Patient Reward Programs
My Dental Company runs on the efforts of our dedicated staff, 11 professionals with diverse skills, talents and interests. Everyone strives to provide you with the caring and compassionate service you expect from your trusted dental team.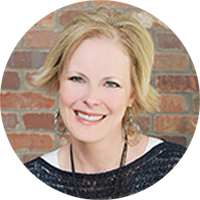 Dawn
VP Operations
Hiking is my passion. I love that during my hikes I can clear my mind and focus only on that moment.
God and family are #1. I try to love, serve and give my all into what God needs of me, which always includes my dear family.
I always sneeze in threes, but not on purpose. Is that why I love prime numbers?
I sing or hum all the time (even though singing is not one of my strengths), but I do it anyways because it keeps me joyful.
I have a natural tendency to find something good about everything- even in the bad moments. I call it my Pollyanna disposition.
Stephanie
I have a house full of boys! I'm a loving wife and mother of two (Lincoln and Levi).
I love birds (own 7) and Labradors (own 2). Surprisingly they all get along and love each other.
In my free time I enjoy doing crafts, decorating, doing puzzles and organizing.
I am a military daughter and wife. I love moving. I see it as a new adventure!
Anytime I eat something spicy I get the hiccups!
Rachelle
I'm originally from Manhattan, KS, also known as "The Little Apple"
I've been married to my high school sweetheart for 10 years this year.
I'm a military wife and mother to our two kiddos, Caleb and Savannah.
I absolutely love Turtles!
My favorite color is Pink!
Lu
I am from Buenos Aires, Argentina, also called "The Paris of South America"
I met my husband in Prague while I was travelling through Europe
I love to travel and meet new places
I enjoy cooking and spending time with my family
My favorite drink is Mate
Experience a Higher Level of Care!
Trust us to guide you to a healthier life.