Meet Our General Dentist - COLORADO SPRINGS, CO
Meet Our General Dentist - COLORADO SPRINGS, CO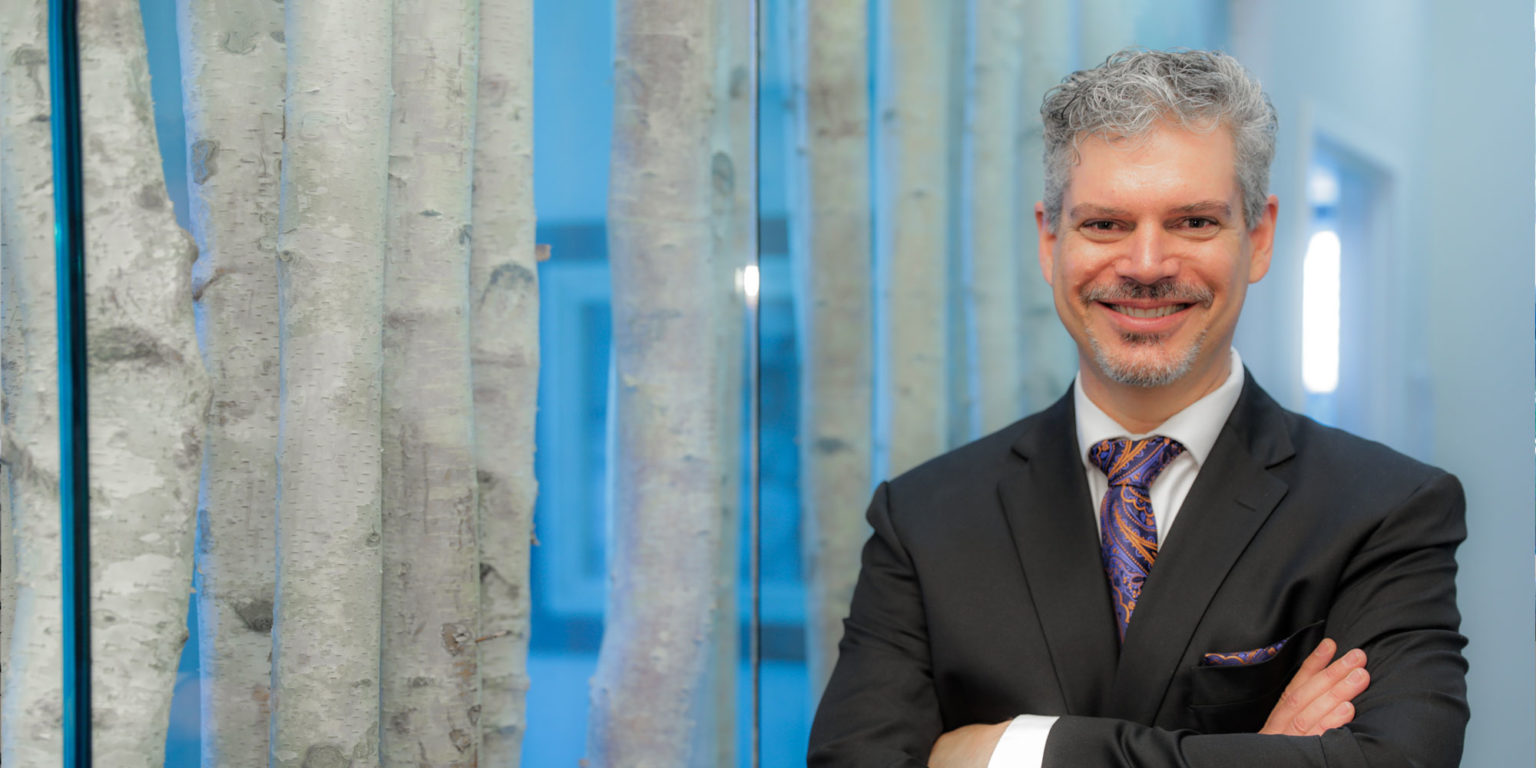 Dr. Doug Olson was born and raised in Idaho. He began his healthcare career as a ICU nurse before attending the University of Louisville, School of Dentistry, where he graduated in 2005. Dr. Olson has been married to his wife and best friend, Dawn, since 1992. They have 4 children whom Dr. Olson considers his best accomplishments. They spend their free time skiing, biking, hiking and enjoy all of the activities Colorado has to offer.
Since 2005 Dr. Olson has worked and lived in Colorado Springs and is invested in the well being of his patients and the community. He loves having happy, satisfied patients and from this, has come his patient care philosophy… "Giving my patients the best and most complete case treatment and patient care that I can possibly provide." Why do we do this? We feel that each patient who walks through our doors is of infinite intrinsic worth! In Our Company You Are Family.
Dr. Doug Olson is motivated to be the best dentist because of his unwavering passion for dentistry and dedication to providing exceptional patient care. His motivation stems from a genuine desire to improve the oral health and overall well-being of his patients. Dr. Doug Olson understands that oral health plays a significant role in a person's quality of life, affecting their confidence, comfort, and overall health. This understanding drives him to continually expand his knowledge and skills through ongoing education and staying updated with the latest advancements in dental technology and techniques.
Dr. Doug Olson's commitment to excellence and his patients' satisfaction pushes him to go above and beyond, ensuring that every patient receives personalized, comprehensive, and compassionate care. His motivation to be the best dentist is rooted in his genuine care for his patients' oral health, and he strives to create a positive dental experience that exceeds expectations and leaves a lasting impact on their lives.
Having a high-quality dentist is essential for maintaining optimal oral health and receiving the best possible care. Dr. Doug Olson is a skilled and reputable dentist possesses the expertise, knowledge, and experience to accurately diagnose dental issues and provide effective treatment. From routine check-ups to complex procedures, a high-quality dentist utilizes advanced techniques and modern technologies to deliver comprehensive care.
Dr. Olson prioritizes patient comfort, fosters open communication, and develops trusting relationships, ensuring that you feel supported throughout your dental journey. With a Dr. Olson, you can have confidence in the accuracy of your diagnosis and the effectiveness of your treatment, leading to better oral health outcomes and a healthier, more confident smile.
We cordially invite you to come and meet our esteemed dentist and join our dental family as a valued patient. At our practice, we prioritize building strong relationships with our patients based on trust, comfort, and personalized care. By becoming a part of our dental family, you will experience a warm and welcoming environment where your oral health needs are our top priority.
Experience a Higher Level of Care!
Trust us to guide you to a healthier life.
Phone Number:
(719) 527-2626
Address:
817 Village Center Drive, Ste 100
Colorado Springs, CO 80919
Monday | 7:00 am - 7:00 pm
Tuesday | 7:00 am - 7:00 pm
Wednesday | 7:00 am - 7:00 pm
Thursday | 7:00 am - 7:00 pm
Friday | 7:00 am - 7:00 pm
Saturday | 7:00 am - 2:30 pm
© 2023 All Rights Reserved