Dental Crowns & Bridges - COLORADO SPRINGS, CO
Teeth in Danger of Breaking?
Dental Crowns & Bridges - COLORADO SPRINGS, CO
Teeth in Danger of Breaking?
Make a Weak Smile Strong Again!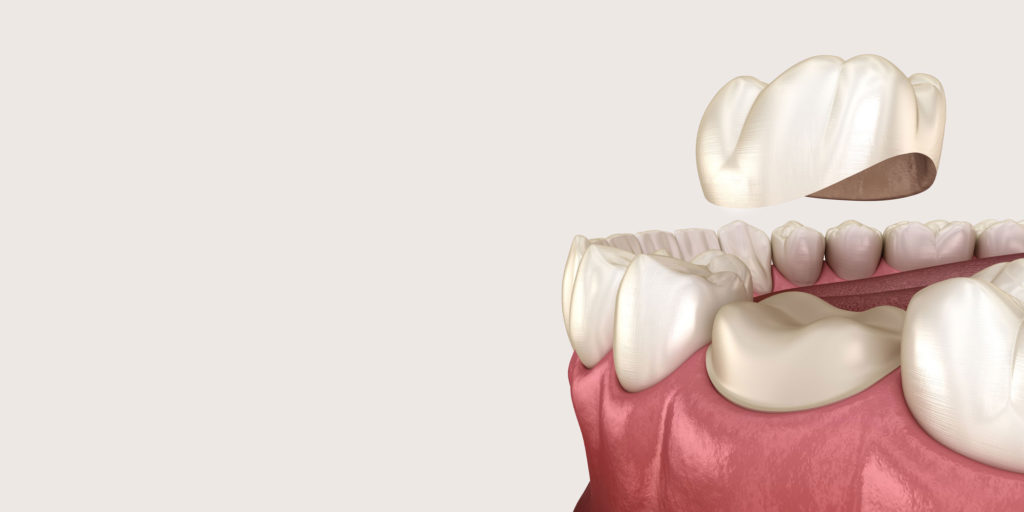 Whether due to decay or trauma, damaged teeth can weaken and begin to fall apart. Those gaps and cracks in your smile can take away your tooth function and your self-confidence. Available individually or as part of a smile makeover or dental implant treatment, dental crowns, and bridges safeguard endangered teeth and restore damaged ones. Dr. Doug Olson has honed his expertise in smile restoration through 15 years in practice, training from the acclaimed Spear Education Institute and other esteemed organizations. Trust him to make your smile whole and strong with dental bridges and dental crowns in Colorado Springs.
Cerec® Dental Crown System
We know life can be busy and hectic! Convenience for our patients is very important to us and that is why we have invested in a Cerec® dental crown system. This system enables us to provide you with a new crown, milled in-office, on the same day as your appointment. The custom impression using our digital scanner is loaded into our software, and then designed to fit your unique smile!
Using this technology, we are able to overhaul the way crowns are done. Instead of dealing with messy goop to take an impression, we use an advanced dental scanner to take a digital impression of your mouth. Using this data, we are able to create a high-fidelity model on a computer and mill it right here in our office. Instead of waiting weeks for your new crown, you can have it placed before you even leave the office!
Dental bridges include a set of artificial teeth that replace consecutive teeth that you've had removed. To strengthen and anchor the bridge, Dr. Olson gives the two teeth on either side of the planned restoration crowns. Bridges are an ideal solution when you have two or more teeth missing on either dental arch, but the rest of the teeth are healthy enough that dental implants aren't needed.
Dental bridges can help restore the look of your mouth without extractions. Bridges are complete artificial teeth and are immune to ordinary decay. However, it's still important to brush and floss them, since bacteria can flourish on food particles between teeth and may infiltrate the gums. Brushing helps enhance blood flow and protect the periodontal (gum) tissue. We offer a full selection of dental bridges that you're sure to be happy with!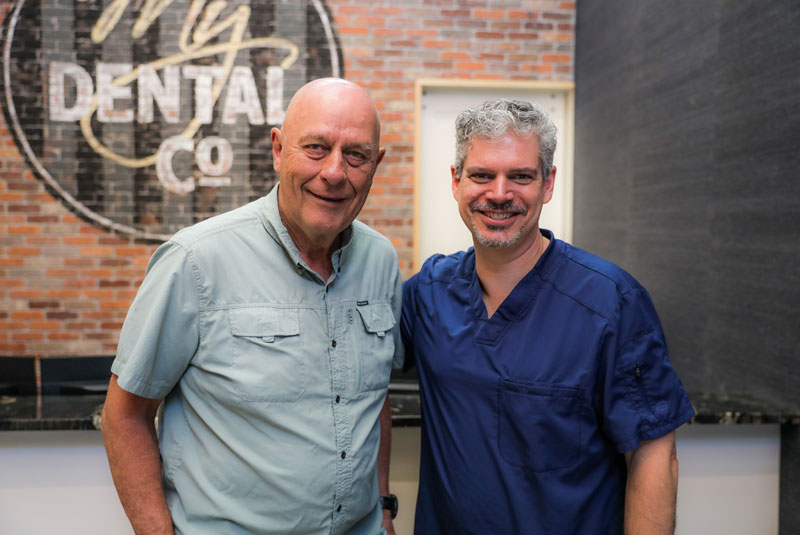 We Offer More Than Restored Smiles
When it comes to Colorado Springs dentistry, no other dentists in our area offer our long list of services and relentless focus on excellence. With My Dental Company, you're one of the family – and we care for you just as we would our own loved ones. When you visit our office, you'll benefit from easy payment options. No matter if you're looking for crowns, bridges, a root canal or even emergency dental care, trust My Dental Company to help. Contact us to learn more about our dental crowns in Colorado Springs.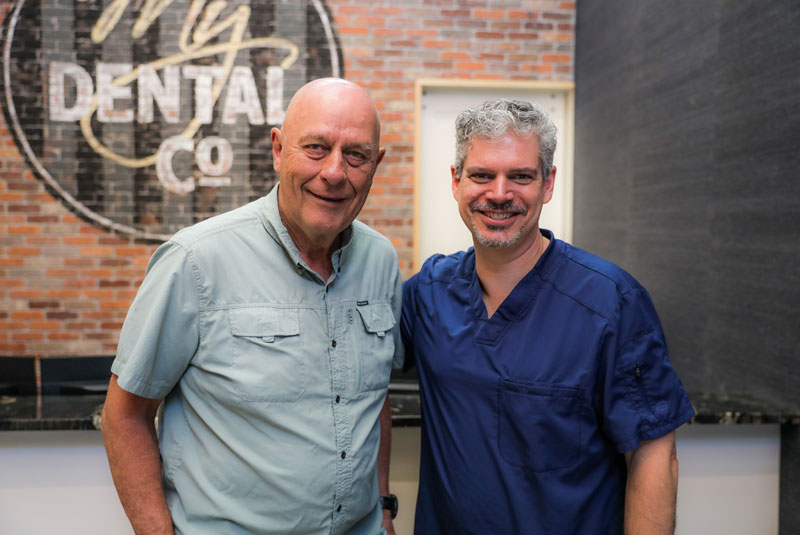 What Our Patients Are Saying About Dr. Olson
"I Have No Sensitivity Now With My New Tooth"
"I came in for a normal checkup, and Dr. Olson found a nodule on my thyroid."
"Dr. Olson Was Concerned With My General Health As Well As My Dental Health"
See Your Compromised Smile Restored!
Crowns and Bridges make it possible.
Phone Number:
(719) 527-2626
Address:
817 Village Center Drive, Ste 100
Colorado Springs, CO 80919
Monday | 7:00 am - 7:00 pm
Tuesday | 7:00 am - 7:00 pm
Wednesday | 7:00 am - 7:00 pm
Thursday | 7:00 am - 7:00 pm
Friday | 7:00 am - 7:00 pm
Saturday | 7:00 am - 2:30 pm
© 2023 All Rights Reserved