Why Choose Us - The #1 Dentist in CO - COLORADO SPRINGS, CO
We Treat You Like Family, Because You Are
Why Choose Us - COLORADO SPRINGS, CO
We Treat You Like Family, Because You Are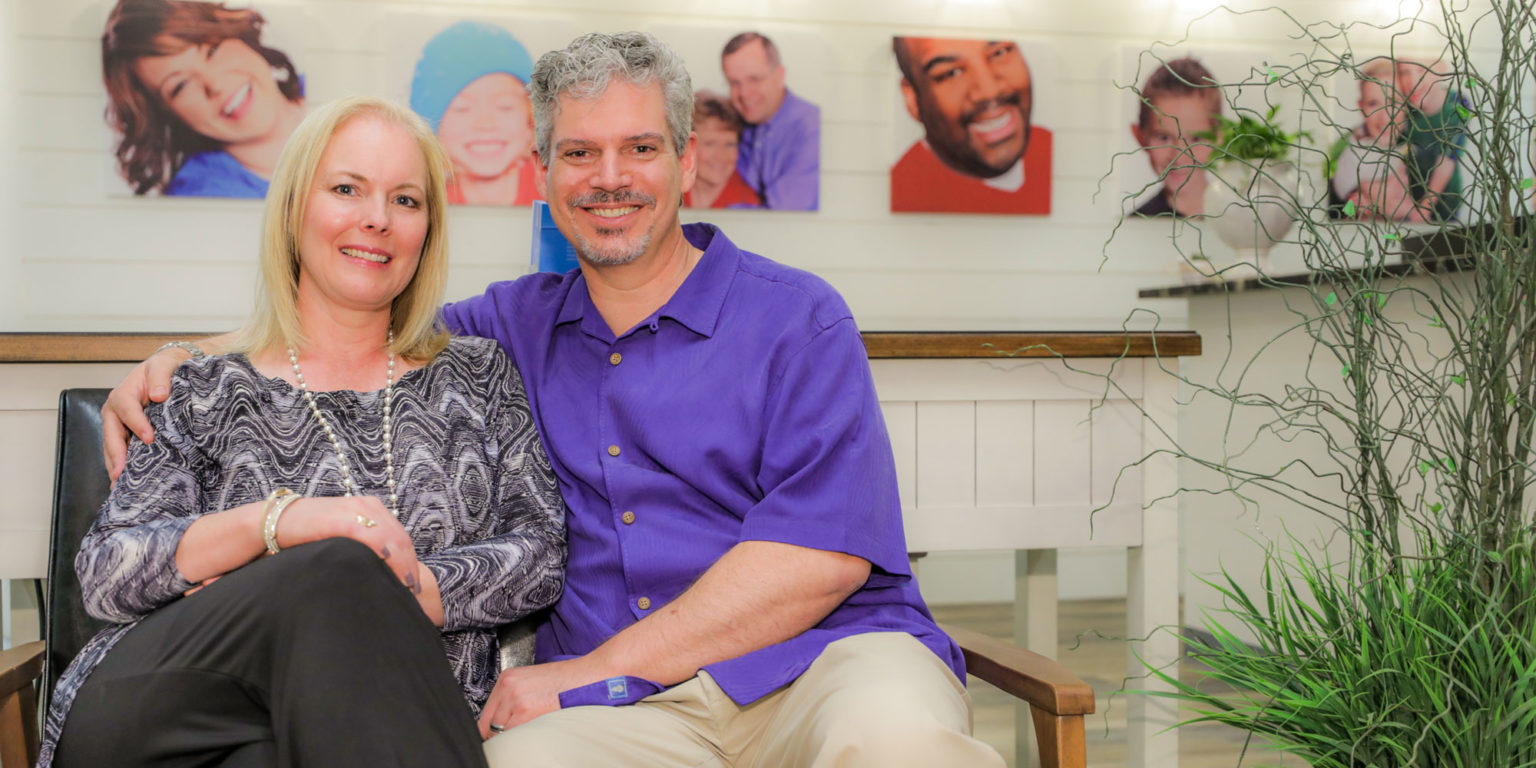 Your Home For Exceptional Dental Service
At My Dental Company we strive to create lasting relationships based around honesty and informed by our strong faith. Our motto is "In Our Company You Are Family." You'll see those words on our wall and discover their meaning in our caring approach. You'll see it in the peaceful feeling you get from our office. You'll experience it in our amenities, from fresh-baked cookies to TVs in every room to warm blankets and even massage chairs. We make you feel comfortable and welcome just like you'd expect from a family member. You won't find anything comparable from another dentist in Colorado Springs, CO.
You also won't find a dental team with equal training and knowledge. Dr. Doug Olson and our entire team have been trained by Spear Education, a worldwide leader in dental education. Dr. Olson has been in practice for 15 years and helped countless patients achieve optimum dental health over that time. Unique among dentists, he has a deep understanding of the mouth-body connection. It's been shown that dental health, overall health, well-being, and longevity are all interconnected. Dr. Olson's focus is to heal the whole person, not just your teeth. That's the key to a healthy, happy you—his guiding goal. So why choose us? This is why.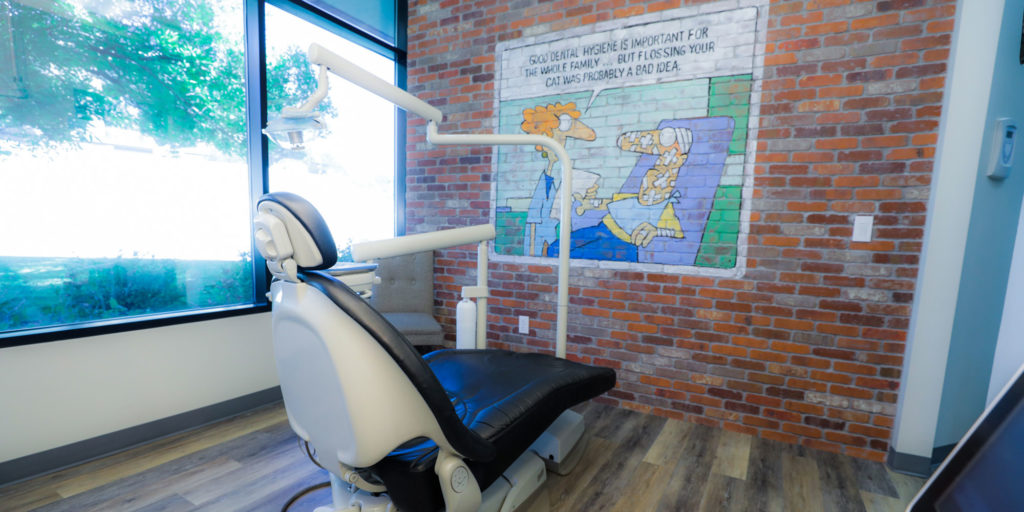 Christ-like service

Advanced technology
Why Choose My Dental Company?
Why Choose My Dental Company?
Christ-like service

Advanced technology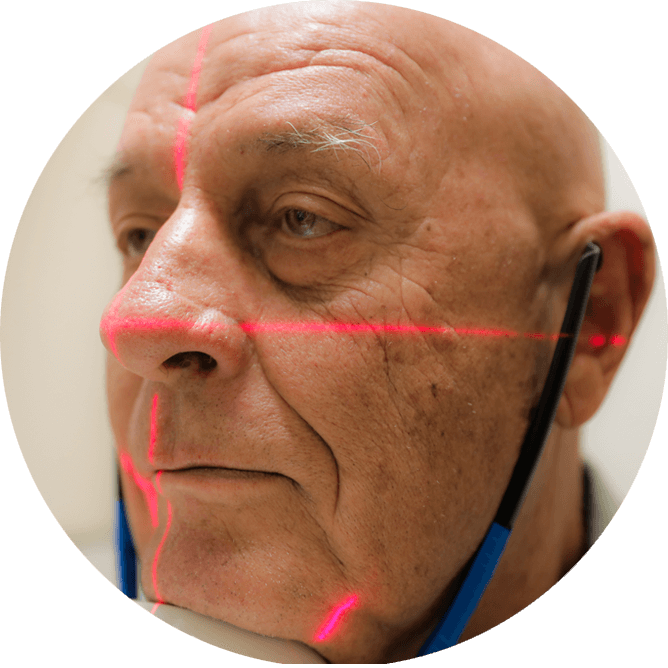 Outstanding Results Enabled By Advanced Technology
In addition to a positive attitude and peerless qualifications, our in-house dental technology enables us to deliver more effective, predictable treatment. Before performing any procedures, it's important that we get the fullest, most accurate picture of your dental health. Our array of imaging tools makes this possible. These include a toothbrush-sized intraoral camera that enables us to see and show you the inside of your mouth in close-up detail, giving you a greater understanding of your treatment. With our extraoral camera we capture shots to optimize cosmetic treatment planning. These will also remind you how your teeth looked before treatment so you can truly appreciate the results!
Our cephalometric x-ray technology enables us to get panoramic images of your mouth and the surrounding areas, and is helpful in diagnosing TMJ-related issues, tooth misalignment, and fractures, as well as helping plan for orthodontic work. Digital x-rays work with a fraction of the radiation output of conventional x-ray machines found in a typical dentist office, don't require film, and produce images in less time. They're safer and more convenient for you!
Painless, Peaceful Procedures
Our peaceful atmosphere is enhanced by our sedation options, Oral Conscious Sedation, and particularly IV sedation. When appropriate for your diagnosed condition, Dr. Olson can keep you relaxed with IV sedation while you're undergoing treatment. This will allow you to essentially sleep right through an entire procedure. You won't feel anything or remember anything about it afterward! It's just another part of the calming, comfortable experience you'll have here at our practice.
See What Sincere Service Means
Phone Number:
(719) 527-2626
Address:
817 Village Center Drive, Ste 100
Colorado Springs, CO 80919
Monday | 7:00 am - 7:00 pm
Tuesday | 7:00 am - 7:00 pm
Wednesday | 7:00 am - 7:00 pm
Thursday | 7:00 am - 7:00 pm
Friday | 7:00 am - 7:00 pm
Saturday | 7:00 am - 2:30 pm
© 2023 All Rights Reserved