Our Facility - COLORADO SPRINGS, CO
Our Facility - COLORADO SPRINGS, CO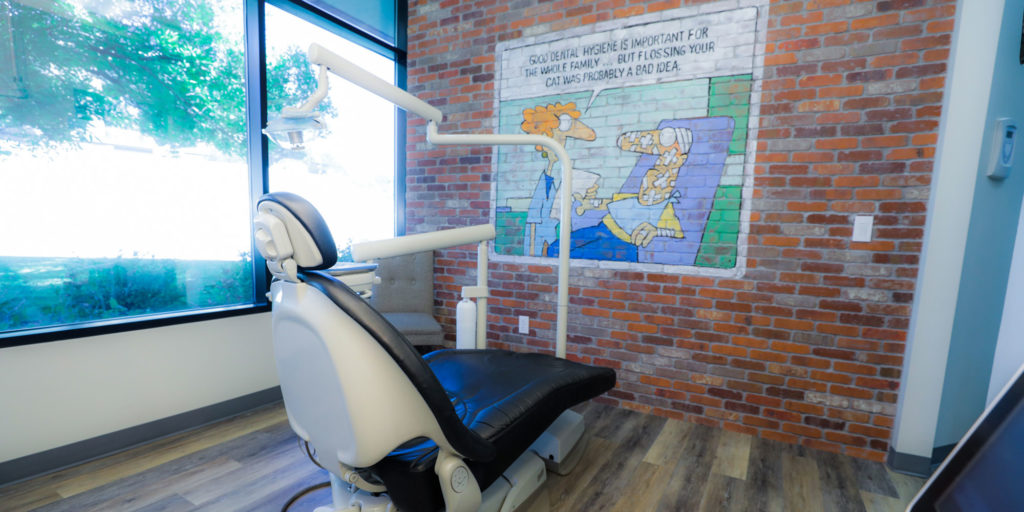 Take a Look at Our Colorado Springs Office!
At our dentist office, we take pride in offering high-end facilities that prioritize your comfort, convenience, and overall experience. We understand that a relaxing and inviting environment can significantly enhance your dental visit. That's why we have carefully designed our office with luxurious and modern amenities to ensure your utmost satisfaction.
From the moment you step into our reception area, you'll be greeted by a warm and welcoming atmosphere. Between our comfortable seating, soothing music, welcoming front desk staff and tastefully designed decor create a tranquil ambiance, instantly putting you at ease. Our reception staff is dedicated to providing exceptional customer service, making sure that your check-in process is efficient and stress-free to start your appointment at our office hassle free.
When it's time for your dental treatment, you'll be guided to our state-of-the-art treatment rooms. Each room is equipped with cutting-edge dental technology and equipment to deliver precise diagnoses and advanced procedures. We have invested in the latest digital imaging systems, intra oral cameras, and chair side monitors, allowing our highly skilled dental team to provide you with comprehensive and effective care.
We understand that your comfort is paramount during your dental procedures. That's why we prioritize your relaxation with ergonomic dental chairs and various comfort amenities. You'll have access to neck pillows, blankets, and entertainment options such as TVs or music, ensuring a pleasant and enjoyable experience.
At our facility, in addition to our treatment rooms, we also have dedicated consultation areas where you can discuss treatment plans, ask questions, and gain a deeper understanding of your oral health. These private spaces provide a comfortable and confidential environment for open communication with your dentist, allowing you to make informed decisions about your dental care.
Maintaining a high standard of cleanliness and hygiene is of utmost importance to us. We adhere to rigorous infection control protocols, ensuring a safe and sterile environment for all our patients. Our dental team follows strict sterilization procedures, and we utilize advanced disinfection techniques to maintain the highest level of cleanliness throughout our office.
We strive to provide a seamless and hassle-free experience for our patients. Our office is equipped with convenient amenities such as ample parking, accessible facilities for individuals with special needs, and efficient scheduling systems to minimize wait times.
In our facility we prioritize patient comfort, offering plush chairs, soothing music, and television screens to help you relax during your visit. Our commitment to maintaining a clean and hygienic environment is evident throughout the office, with strict sterilization protocols and the use of high-quality dental materials.
At our facility's high-end dentist office, we believe that your dental experience should be as luxurious as it is effective. We are dedicated to providing you with top-notch facilities, advanced technology, and personalized care in a comfortable and inviting setting. We believe that our facilities should be as high end as our service and our staff. Your oral health and satisfaction are our primary goals, and we look forward to exceeding your expectations at every visit.
Experience a Higher Level of Care
Trust Us to Guide You to a Healthier Life.
Phone Number:
(719) 527-2626
Address:
817 Village Center Drive, Ste 100
Colorado Springs, CO 80919
Monday | 7:00 am - 7:00 pm
Tuesday | 7:00 am - 7:00 pm
Wednesday | 7:00 am - 7:00 pm
Thursday | 7:00 am - 7:00 pm
Friday | 7:00 am - 7:00 pm
Saturday | 7:00 am - 2:30 pm
© 2023 All Rights Reserved